Here are the answers, with an expanded set of the top 10 most common headline words.
Paper A – Evening Standard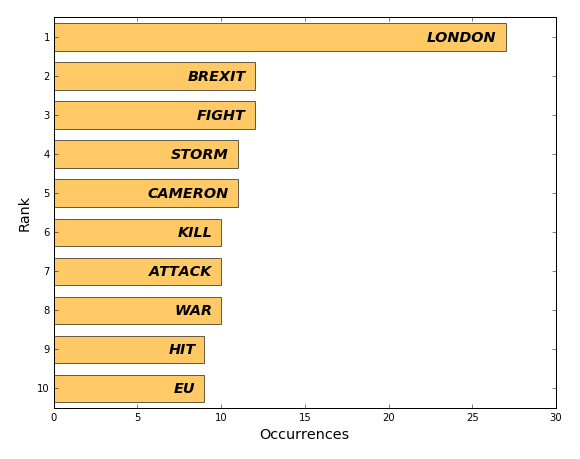 An easy one to begin with, it's not too surprising that the name of the capital features regularly in a London paper.
Paper B – The Guardian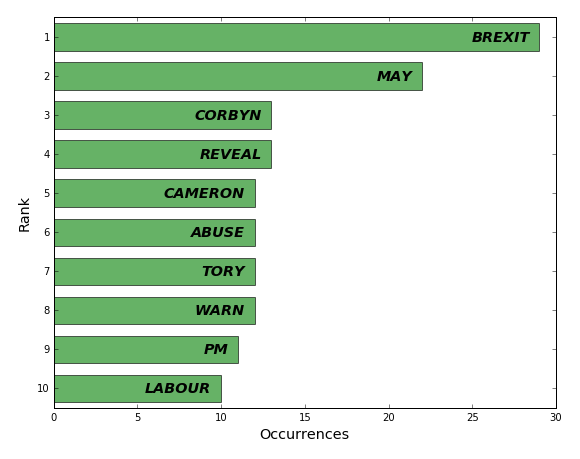 A tricky one this, but with Corbyn featuring here but nowhere else you might have guessed it was the left leaning Guardian. I excluded the Independent from the list of papers since it ceased to publish in print during the year. For the data I did have though the list was a near match to the Guardian.
Paper C – The Star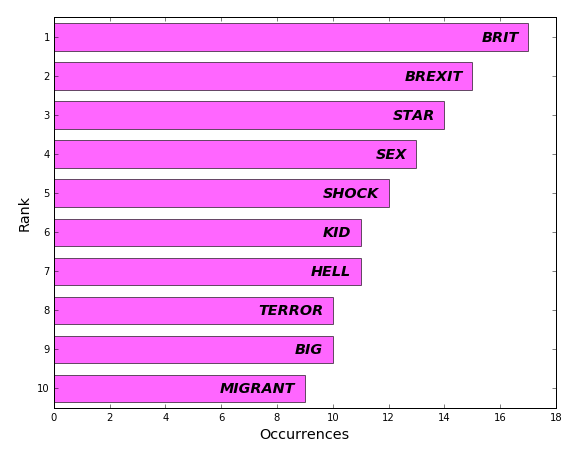 Shock, sex sells. As the only tabloid on the list you might have realised this was the Star.
Paper D – The Daily Mail
The word Migrant featured more than any other word on the front page headline of this paper. Yes, what else but the Daily Mail.
Paper E – The Scotsman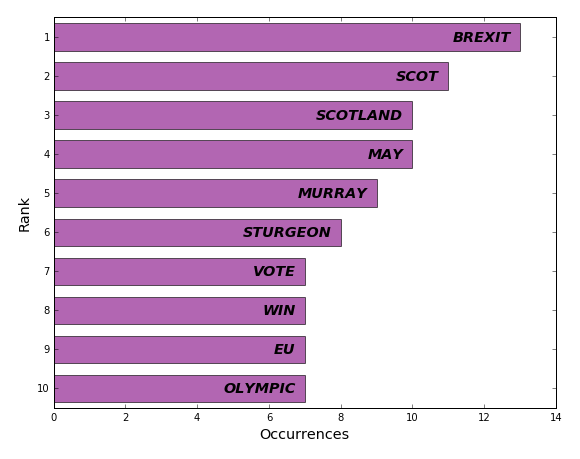 Not a difficult one. Andy Murray is the only individual, who isn't a politician, to make the rankings and naturally it's in the Scotsman.
Paper F – The Telegraph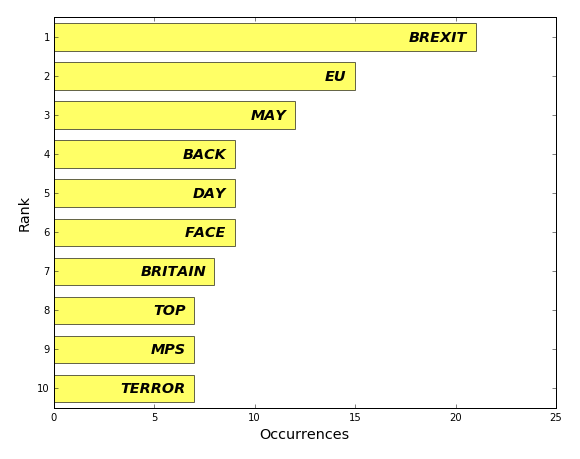 Probably the hardest one here, nothing particularly distinctive about the Telegraph list.
Paper G – The Daily Express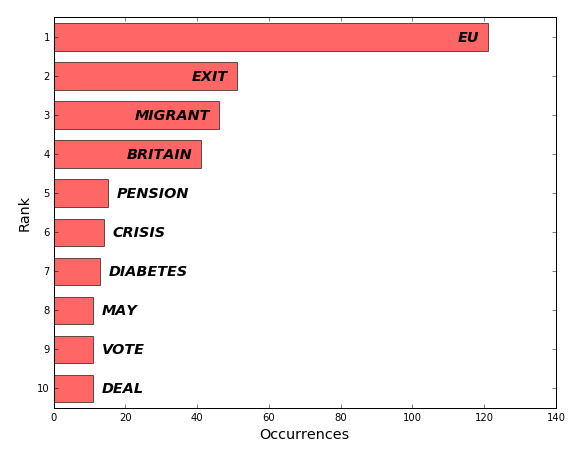 And finally the Daily Express. Take a look at the scale. Yes, the word "EU" appeared in 121 headlines, that's very nearly 40% of the total.